Cathedral Rock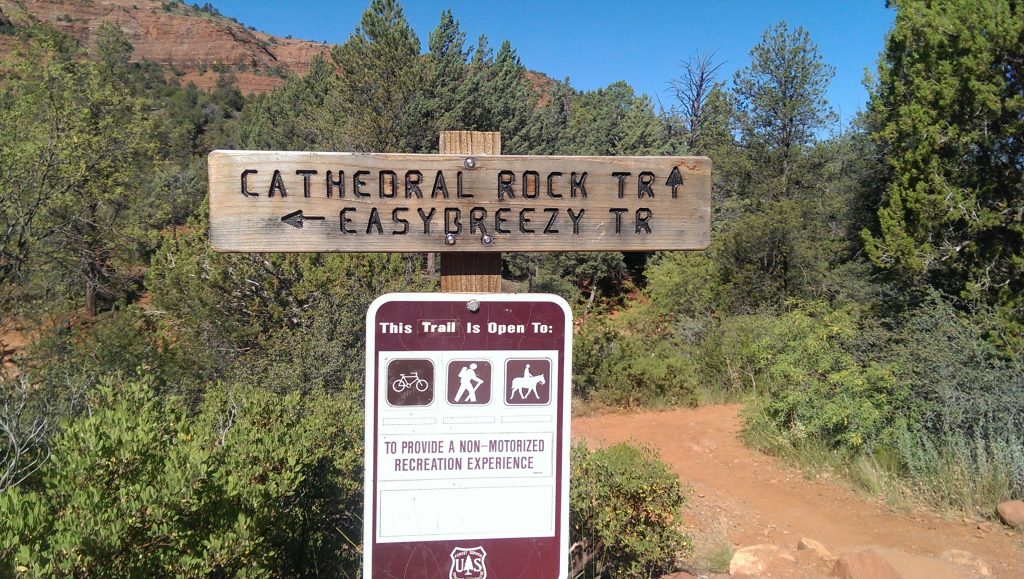 This week, if you're looking for a truly challenging hike with breathtaking scenery, you'll love Cathedral Rock, near Sedona, Arizona. There is just so much to do in Sedona, it truly is the hidden gem of the state of Arizona; and Cathedral Rock is the crown jewel, a strikingly colossal, ancient monument carved millions of years ago by the waters and lakes of eons past. It's one of the most visited hiking spots in all of Arizona, but also one of the most challenging. The hike itself is less than a mile, but it is intense and very steep, requiring some climbing at certain parts. There are two main trailheads, the Baldwin trailhead, and the Templeton trailhead, both of which meet up at the Red Rock Crossing that will take you to the top of Cathedral Rock.
Although they say it is not recommended for children, many people do bring their children on hikes and just take their time with it. It is worth taking the time going up the hike, as you get to take in the red sandstone of the surrounding landscape, the rippled rocks, and ledges, curved lines marking waterways millions of years ago. It is such a large area, that once you make your way to the top, and look out to see nothing but red sand, mountains, and desert, you may feel like you are on Mars.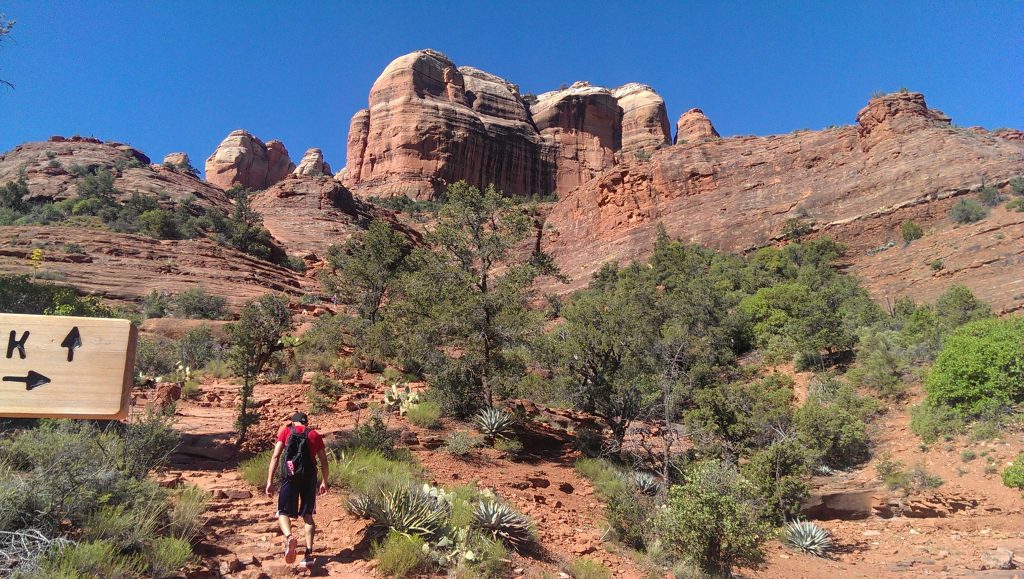 To prepare for the trip, make sure you bring plenty of water bottles and some snacks. You will most definitely require hiking boots, ideally with ankle support to help you keep a firm footing on the steeper inclines and rocky terrain. I would recommend you get gloves for the climbing part, just so you do not accidentally scrape your hands, but it is not a necessity.
The best times to go hiking on this trail would be early in the morning before it gets busy. There are usually lots of visitors, so late afternoon would also be a good option, especially since you will be on the east side of the mountain when the sun is less intense. However, parking at the trailheads can be difficult to find during the day, so again, it is probably a good idea to go in the morning. All 3 trails are open year-round from sunrise to sunset, although weather conditions may cause that to vary, particularly in the winter and the rainy season.
Nowed Patwary is sort of a fish out of water, or snow if you will. Raised in Toronto, Canada, he moved to Phoenix in 2012 to study at Arizona State University, completing a Bachelors in Psychology in 2016. Obviously, the huge difference in climate took him some time to get used to (especially the summers!), but over the years he really began to explore and appreciate the locality and uniqueness of Phoenix. The natural scenery, the parks, mountains and hiking trails all provided him with fresh and new experiences that helped him discover his inner adventurer and nature lover. Since outdoor activities tend to work up quite an appetite, Nowed has also spent time checking out Phoenix's wonderful and diverse foodie scene. When he's not hiking, biking or eating, he's usually watching movies or just hanging out with friends.