Hiking at Papago Park
It's officially springtime in the Valley of the Sun, the perfect season to go hiking. There's plenty of places to hike in Phoenix, but given how quickly spring turns into an intense summer, you will definitely want to take advantage of the spring season. If you're looking to check out a nice, leisurely hike in Phoenix, look no further than Papago Park. About 8 miles east of downtown Phoenix, this beautiful park is also conveniently located near both the Phoenix Zoo and the Desert Botanical Gardens.
There are two sections to Papago Park; the first is east just to the side of the Phoenix Zoo entrance, from where you can get a great view of the surrounding area from the Hole-in-the-Rock. A large cavern-like hole etched out in the rock, it's a great place to view the famous sunsets of Arizona. A short walk south of the Hole-in-the-Rock takes you to a very unique sight, the pyramid-shaped tomb of the first Governor of Arizona, George Hunt. There are some benches in the area that I like to sit on and just take in the beautiful scenery of trees and desert. In the evening, during the sunset, you get to see planes flying away in the sunset, as Phoenix Sky Harbor Airport is less than 5 miles away.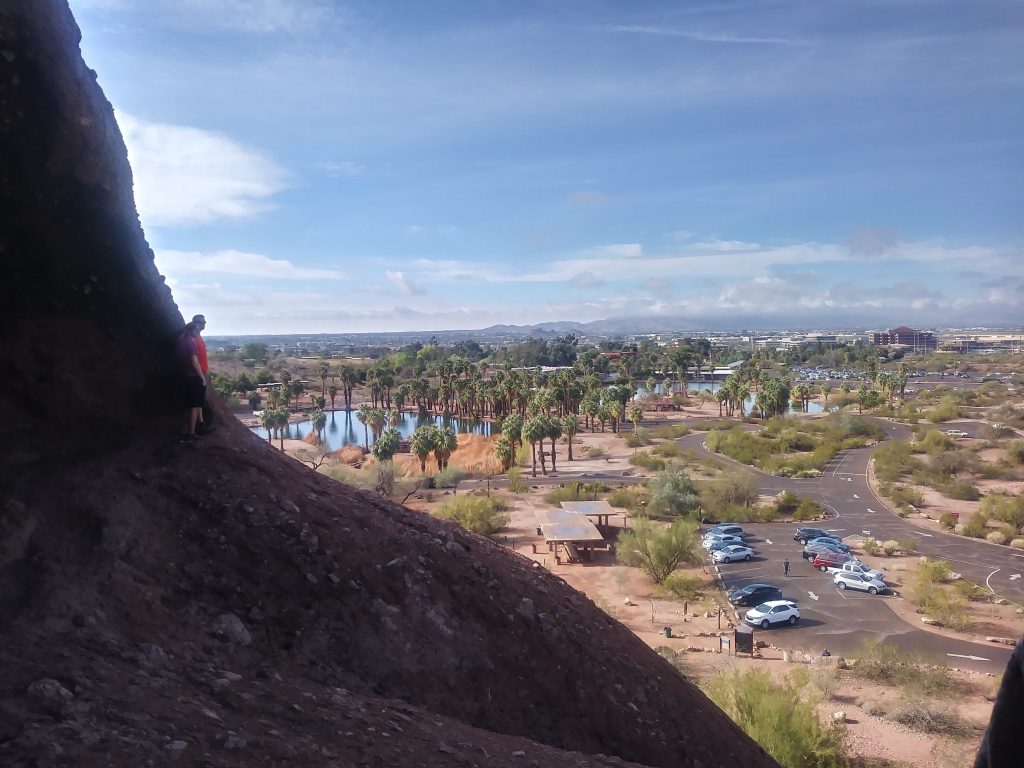 The other side of the park features a circular loop trail,is well suited to beginner hikers. For avid bikers, there's also a mountain bike trail that takes you around the buttes in the area. A lot of hikers do bring their dogs to the park, some leashed, some not; so if you do wish to bring your animal companion, make sure you plan accordingly.
Both sides of the park feature their own parking lots, east or west of Galvin Parkway. The parking lots are open pretty much from sunrise to sunset; the east lot is smaller than the west lot, but given that it's very close to the Phoenix Zoo, you can park in the Zoo's parking lot and add a few extra minutes to your hike.
Papago Park is a nice little park surrounded by a lot of neat places, so it is a place you'll love to go back to again and again. Happy Hiking!
Nowed Patwary is sort of a fish out of water, or snow if you will. Raised in Toronto, Canada, he moved to Phoenix in 2012 to study at Arizona State University, completing a Bachelors in Psychology in 2016. Obviously, the huge difference in climate took him some time to get used to (especially the summers!), but over the years he really began to explore and appreciate the locality and uniqueness of Phoenix. The natural scenery, the parks, mountains and hiking trails all provided him with fresh and new experiences that helped him discover his inner adventurer and nature lover. Since outdoor activities tend to work up quite an appetite, Nowed has also spent time checking out Phoenix's wonderful and diverse foodie scene. When he's not hiking, biking or eating, he's usually watching movies or just hanging out with friends.