Original Gravity
My mother dearest decided to take me out to dinner last week, stating that she had discovered a place I simply HAD to try. This brings me to Original Gravity near 12th St and E Highland Ave. It is one hell of a hidden gem that I am glad to have found.
After speaking to our friendly bartender, I learned that the place has been open for a little over a year. Sliding a drink menu in front of me, she walked me through their pretty sizeable drink menu, which was impressive for such a small restaurant. Telling her I was a fan of sweeter wine, she snapped her fingers and fetched me a glass of something hard to pronounce. Lambrusco Grasparossa di Castelvetro. It… was… to die for and I have gone ahead and ordered three more bottles of the stuff off the internet. So yeah, good recommendation. They also have a variety of craft beers that are sure to impress even snobbiest of beer connoisseurs.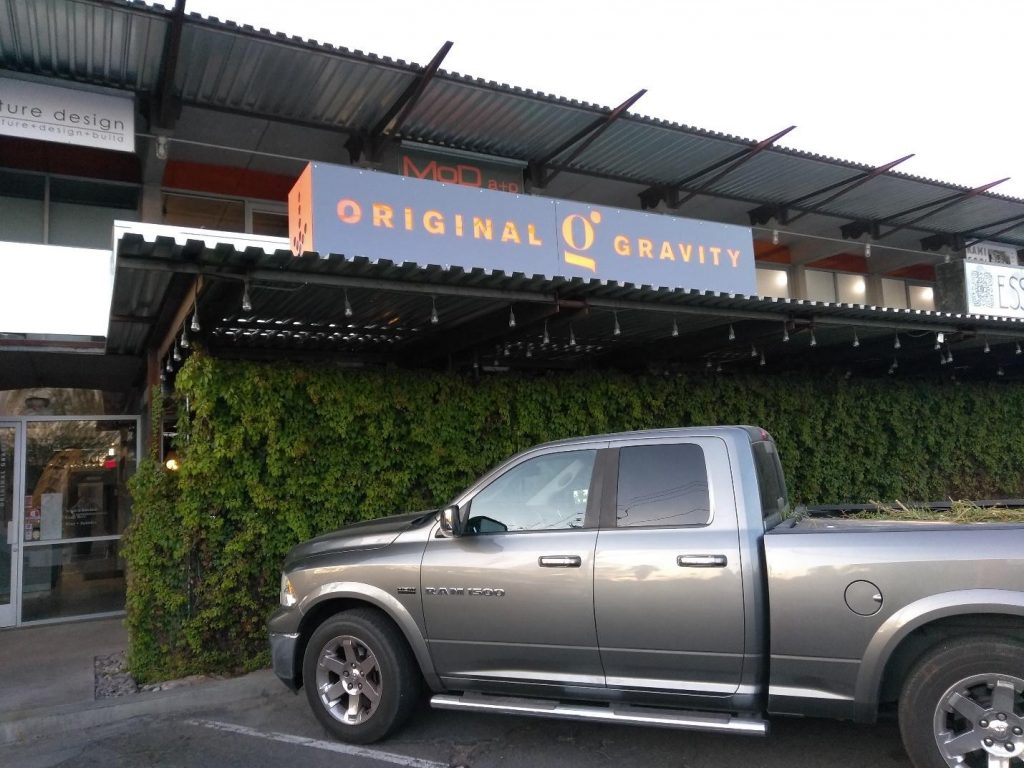 Let's get to the food though. At the recommendation of the bartender (for I had placed my complete trust in the woman at this point), we ordered the Guinney Pigs, which is the restaurant's spin on pigs in a blanket. They are Guinness sausages wrapped in a soft biscuit-like dough, served with caramelized onions and grainy mustard. The flavors of all the above came together perfectly, and adding the caramelized onions on top makes each bite, a little meal in itself.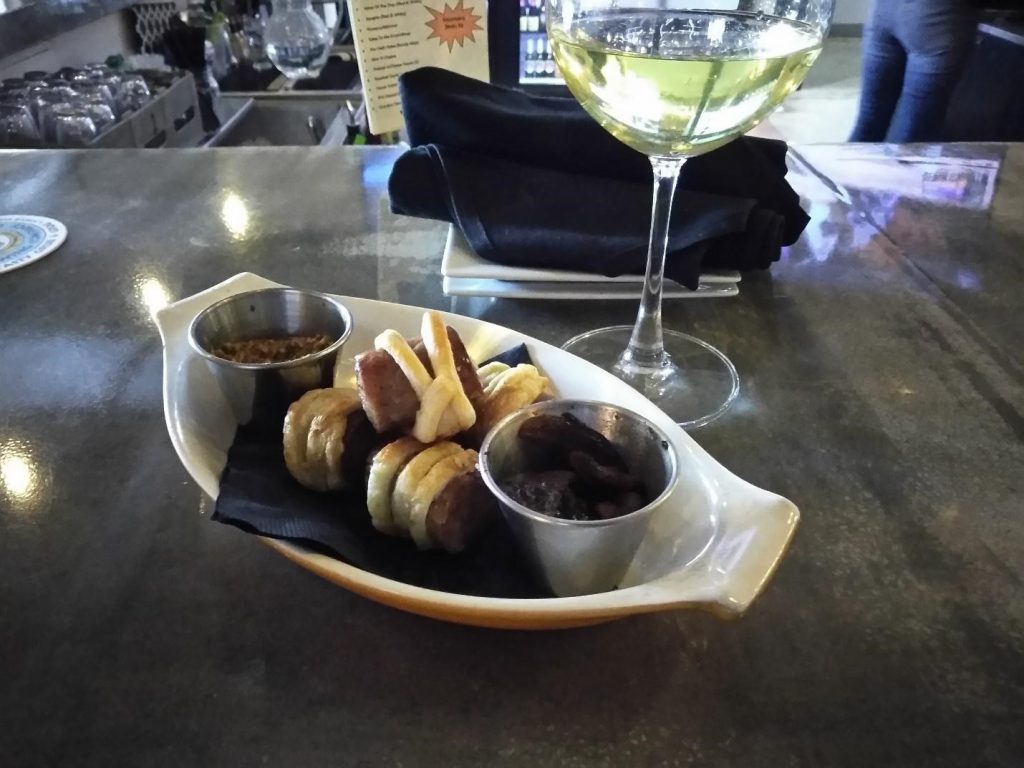 Next was the main course. I decided to go with The Bee's Knees (because as I understand it, it is the bee's knees) and was greeted with a taste that was completely new to me. Crunchy, orange glazed fried chicken breast, coated with a thin layer of honey-butter and served between two fresh and warm buns. Biting into it, I was greeted with a satisfying crunch as my nose was tickled with an aroma of honey, while my taste buds were treated to the delicious combination of glazes in addition to a bit of a spicy kick for good measure. Add a side of garlic fries topped with shredded cheese and you have yourself a satisfying meal.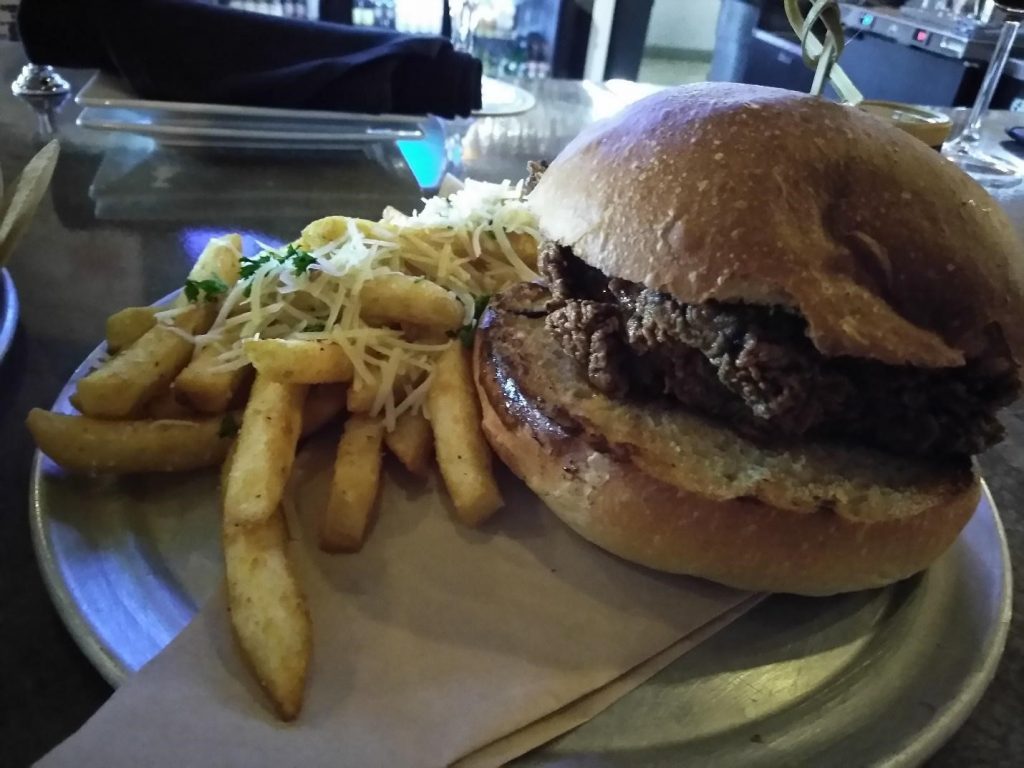 It is a crime that more people do not know about this place. Marvelous service, delicious drinks, and masterfully crafted food. I honestly cannot recommend this place highly enough and if there is any justice in this world, this hidden gem will not stay hidden for much longer, so check out Original Gravity while you can!
Daniel Rubin has lived in the Phoenix, Metropolitan area for over decade. Graduating from Arizona State University, he quickly realized he had a passion for writing. A strong lover of the city he grew up in, Daniel focused the subject of his writing on the Downtown Phoenix area. He can often be found walking up and down the streets of Roosevelt Row, enjoying the scenery that has influenced his writing style, or in one of the various bars downtown to partake in a rum and coke. He seeks to further promote his writing talent as well as give back to the city that has had such a profound impact on his life.