Redefining What It Means To Be A Good Doctor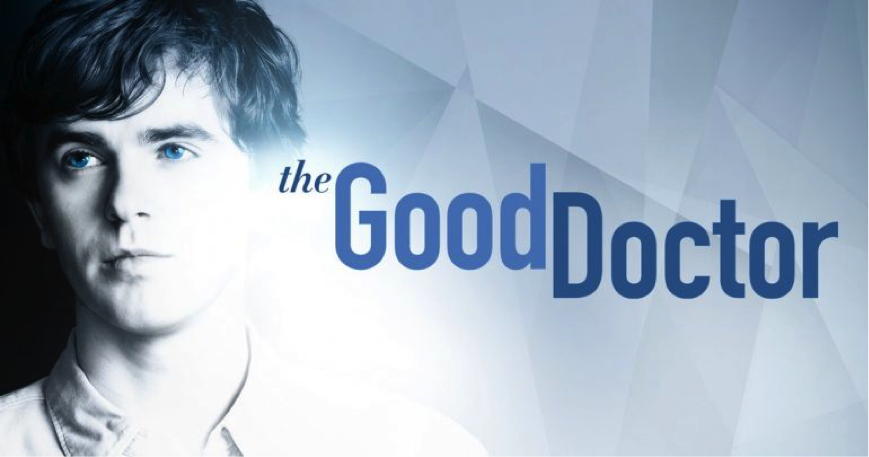 If you've read my bio, then you already know my background within the sciences. Though I may have lost interest within that field of study while I was at university, that doesn't mean that I've sworn off everything science related. I happen to enjoy television show medical dramas. In fact, it would seem that medical dramas are all the rage when it comes to television these days. Just about every major television network has one. With that said, I do find that these medical dramas all typically follow the same distinct cookie-cutter patterns. This isn't necessarily a bad thing, but the clear predictability can grow tiring after a while. So, imagine my surprise when I came across ABC's new medical drama The Good Doctor.
The Good Doctor isn't entirely your regular cookie-cutter medical drama. First off, this show was adapted by Daniel Dae Kim from a South Korean medical drama of the same name, created by Park Jae-bum. To summarize, this American reworking follows Shaun Murphy (played by Freddie Highmore, Bates Motel), a surgical resident who has autism and savant syndrome, as he handles his residency at San Jose St. Bonaventure Hospital and his everyday interactions with his patients and colleagues. Secondly, this television show is unique because the main character is autistic. Why does that matter? Well, it matters because the show stands out by representing a group of people that don't get much representation within media today. Also, it allows people who are autistic to watch a show where they can relate, as well as see themselves within the main character. Additionally, The Good Doctor shows those with autism that they can be anything they strive to be, even doctors. Now, how many other medical dramas do you know that can do that?
This show is excellent at being able to accurately portray the characteristics of autism and savant syndrome, such as social deficits in communication and interaction, ritualistic/compulsive behaviors, self-injuries, sensory system abnormalities, repetitive movements or actions, and extraordinary skills in music, art, math, spatial visualization, and memorization. The character of Shaun Murphy, within the show, has portrayed many of these characterizations, from his lack of social cues to his exceptional ability to memorize technical medical jargon. I don't by any means claim to be an expert on autism or savant syndrome, but the depiction of autism within this show is, I imagine, pretty realistic. Freddie Highmore does a wonderful job of not only highlighting Shaun Murphy's autism, but also his range of real human emotions. This is why I'd deem Freddie's performance as quite outstanding. It also goes without saying, but the show's supporting cast within The Good Doctor are just as equally talented at showcasing the humanness and depth of their characters.
I don't know whether you guys would agree, but I get annoyed by networks that air two weeks of reruns then return with a new episode, only to go back to another three weeks of reruns before airing the next new episode. Unfortunately, ABC has done this for The Good Doctor within the past two months. If I didn't find myself absolutely loving this show, I don't know that I'd want to continue watching every Monday night. But, being The Good Doctor has only been ordered for an eighteen episode season, I guess I can understand the reruns. Still, I'd much rather see new episodes each and every week, than have the show fit into a standard of television show season timeline. This is the only downside I've spotted, and it has more to do with the network ABC than the show itself. You should definitely give it a watch, as I have no doubt it'll be renewed for a second season. Overall, I'd say this is one of the best, if not the best, medical dramas on television right now.
*The Good Doctor's season one finale will air Monday, March 26th, 2018 (10pm/9pm central) on ABC.
Alex Horton is a 28 year old Phoenix native, born and raised. After graduating with her Associates in Science from Phoenix College in 2010, she transferred to Arizona State University. There, she majored in biological sciences with an emphasis on animal physiology and behavior. The plan was always to become a Veterinarian. But, as with most life plans, they changed. Each day she found herself more passionate about writing and literature, and less about the sciences. So, she switched majors and, in the spring of 2014, graduated with her Bachelor's in English Literature. In her spare time, Alex loves to watch television religiously, write short stories and flash fiction, read YA and mystery novels, and watch gaming vids online. Furthermore, she is a part of the LGBTQ+ community, being an open and proud transwoman. She hopes to further her writing abilities, as well as her writing career.