Solitude on Shaw Butte Trail
Shaw Butte Trail on Northern Mountain trail is one of the less popular hiking trails in North Phoenix. At nearly 5 miles (4.6 miles), it's a long trail with moderate to difficult inclines. You'll want to make sure you wear proper hiking footwear for this trail because of the rocky terrain and be sure to bring plenty of water, as it is a moderately challenging hike.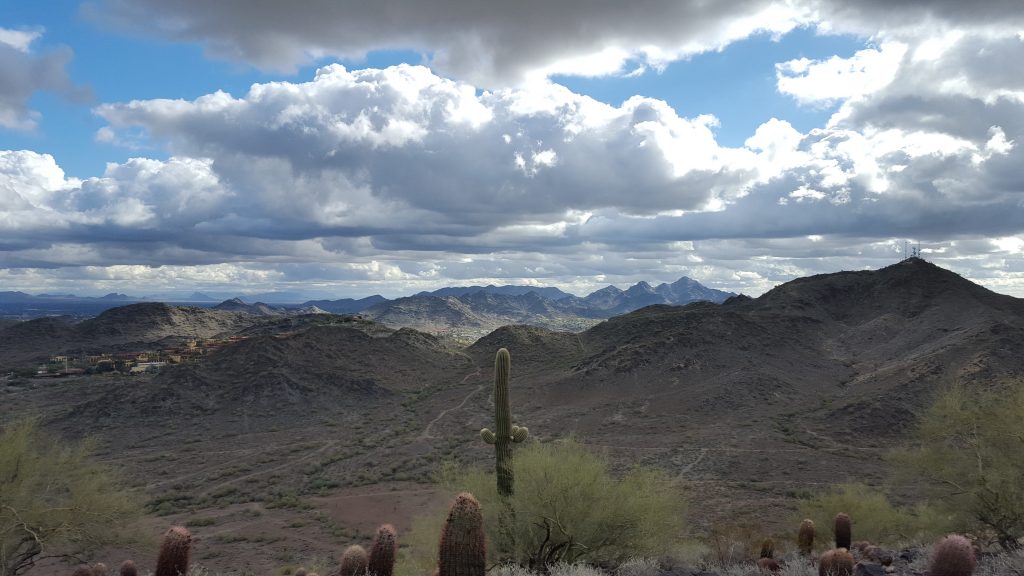 The best way to get to the trailhead is near the parking lot south of Thunderbird Rd, on Central Avenue. The first part of the trail is paved, but once you come to a fork in the trail, both forks become more rocky and natural. The trail to the right is the more scenic view, like Papago and Kiwanis trail at South Mountain Park.
As you get near the top of this elevated hike (North Mountain sits at 2,104 feet, and Shaw Butte at 2,149 feet), you will get a chance to explore around two radio towers as well as see a more expansive view of Phoenix. A great aspect of this trail is that it loops back around to the trailhead entrance near Central Ave, so you don't have to double back through the same terrain. If you're an experienced mountain biker, then you will enjoy biking on this trail, the path is very wide and more than accommodating for hikers and bikers.
Shaw Butte Trail is a beautiful, and challenging hike that another great way to experience the Sonoran Desert. Until next week, Happy Hiking!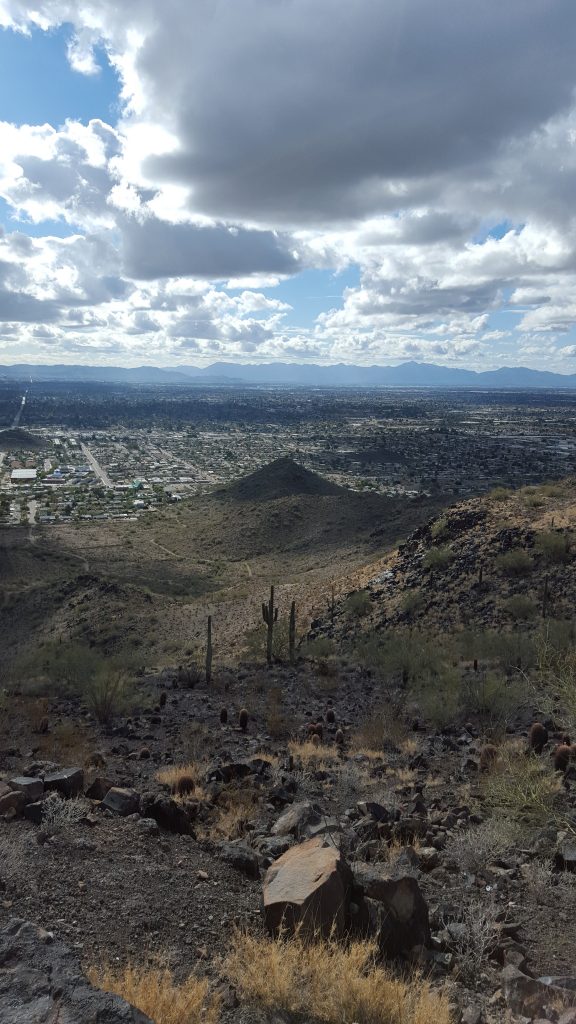 Nowed Patwary is sort of a fish out of water, or snow if you will. Raised in Toronto, Canada, he moved to Phoenix in 2012 to study at Arizona State University, completing a Bachelors in Psychology in 2016. Obviously, the huge difference in climate took him some time to get used to (especially the summers!), but over the years he really began to explore and appreciate the locality and uniqueness of Phoenix. The natural scenery, the parks, mountains and hiking trails all provided him with fresh and new experiences that helped him discover his inner adventurer and nature lover. Since outdoor activities tend to work up quite an appetite, Nowed has also spent time checking out Phoenix's wonderful and diverse foodie scene. When he's not hiking, biking or eating, he's usually watching movies or just hanging out with friends.