South Mountain Kiwanis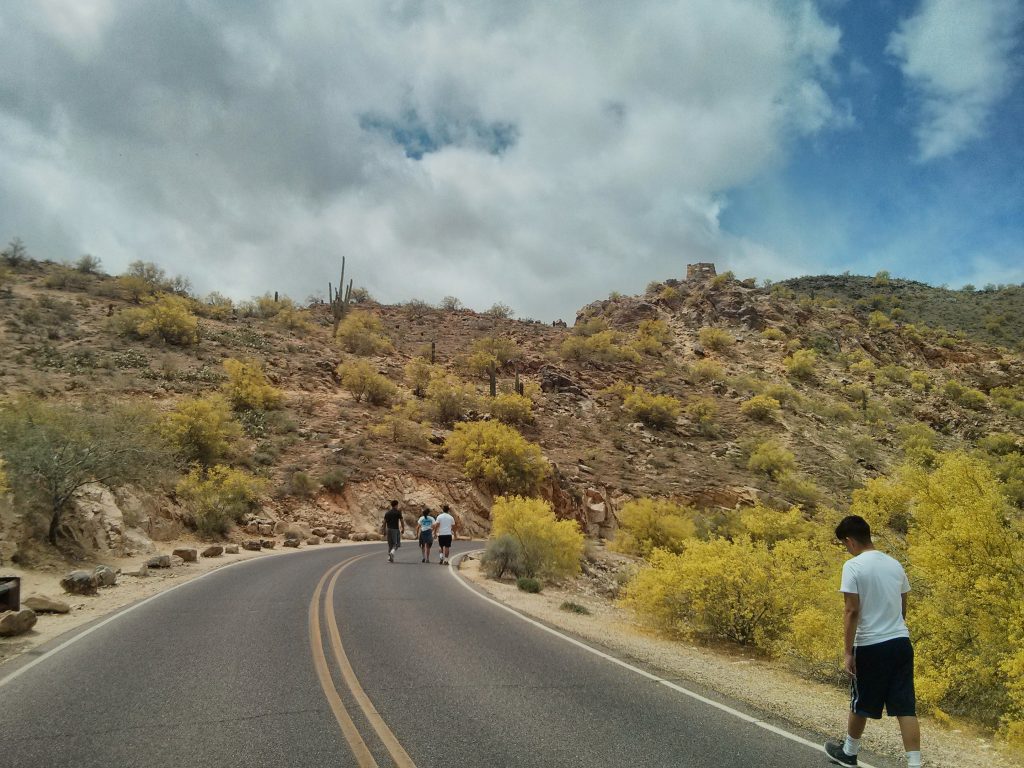 Another beautiful weekend in Phoenix, another great day to go hiking. This week we check out one of many trails at South Mountain Park. South Mountain Park is one of the largest urban parks in North America, with a wide variety of trails, picnic areas, each with their own ramada, and some great viewpoints to see the Downtown core of Phoenix from.
Many of the trails in the park will range from being leisurely strolls to difficult rocky terrain for more experienced hikers. However, if you're looking for a moderate level trail to hike, then you'll enjoy the Kiwanis trail hike. At roughly 1 mile in length, it's a decent challenge for a beginner hiker to push themselves on. The overall hike is about 2.5 miles because you have to double back to the parking lot.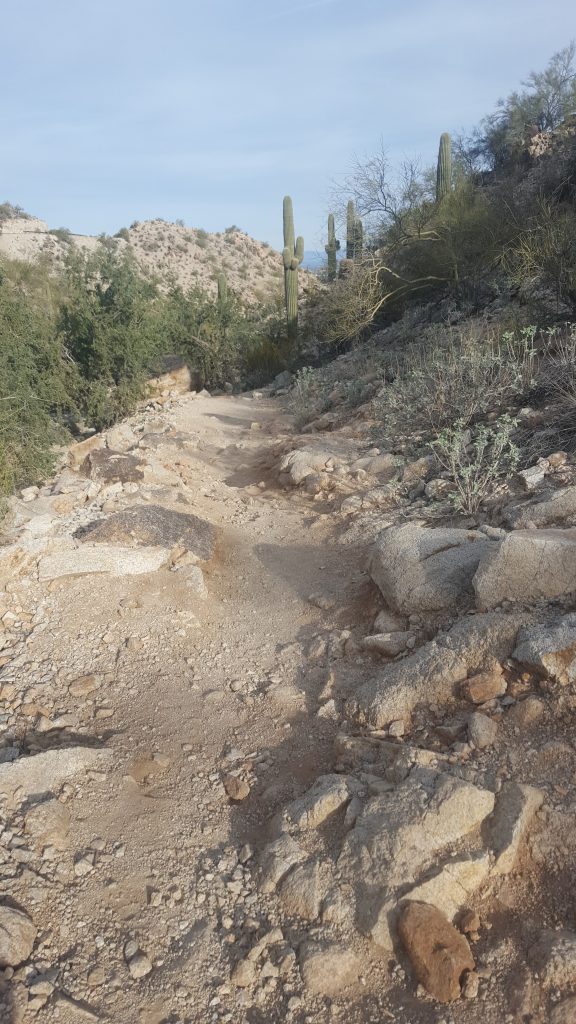 Walking through the trail will truly give you a feel for what the Arizonan desert is like, with lots of rocky terrains, fluttered with desert plants, large saguaros, and the occasional rabbit if you go early enough in the morning. If you look closely along sides of the trail path, you'll even spot some petroglyphs, rock carvings by previous generations of the Hohokam tribe who used to inhabit the area. It is also a dog-friendly trail, although it is recommended that you keep them leashed as there are some parts of the hike with steep edges that you wouldn't want your furry friend stumbling into. What makes this hike moderately challenging is that this is a bit of an incline, and near the end, the terrain becomes rocky with lots of stone steps.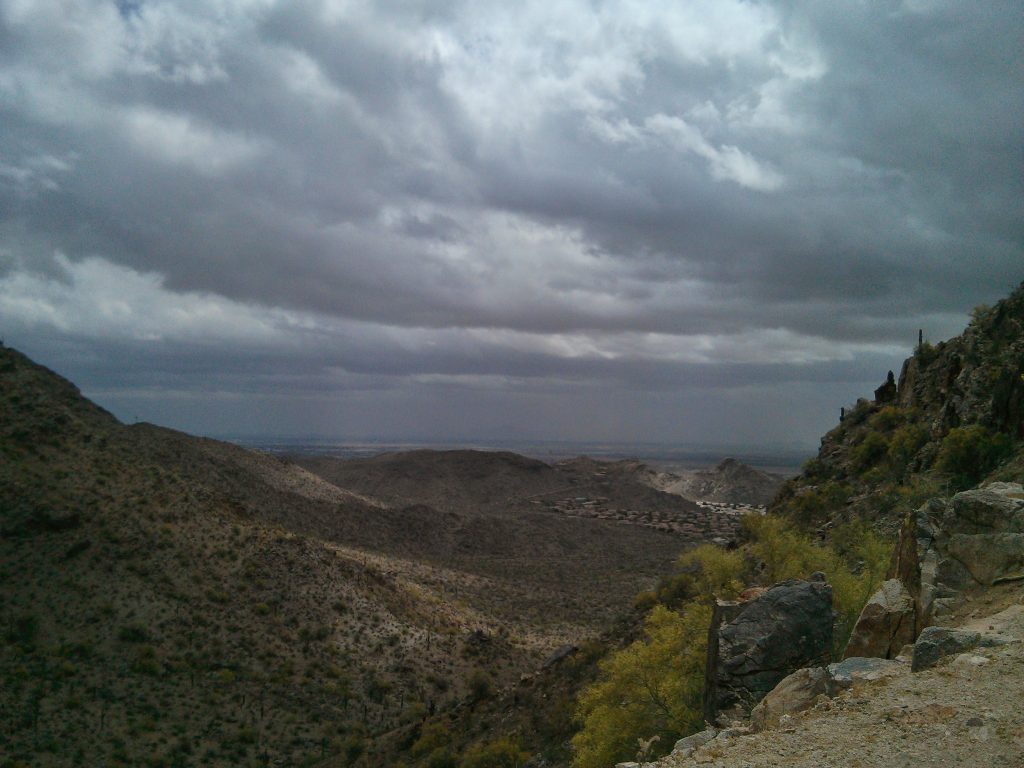 To get to the parking area at the trailhead, you'll want to head south on Central Ave. until you get passed Dobbins Rd., where you will find the main entrance to the South Mountain Desert Preserve. From there it's a pretty simple matter of following the path until you come across signs pointing you towards the Kiwanis trailhead. The park itself is open from 5 am to 7 pm, and the trail is open from 5 am to 11 pm. "Ideally, the best time to hit up the trail is during springtime just around sunrise, as you'll get a spectacular view of the rocky terrain and a little peek at Downtown Phoenix. Once you get to the end of the trail, you'll reach the Summit Rd.
If you're keen for it, you can continue across the road to hike up to the National trail, which gives you a nice view of the southern part of the park; from there you can enjoy the view for a bit, catch a breather, and make your way back. Until next time, Happy Hiking!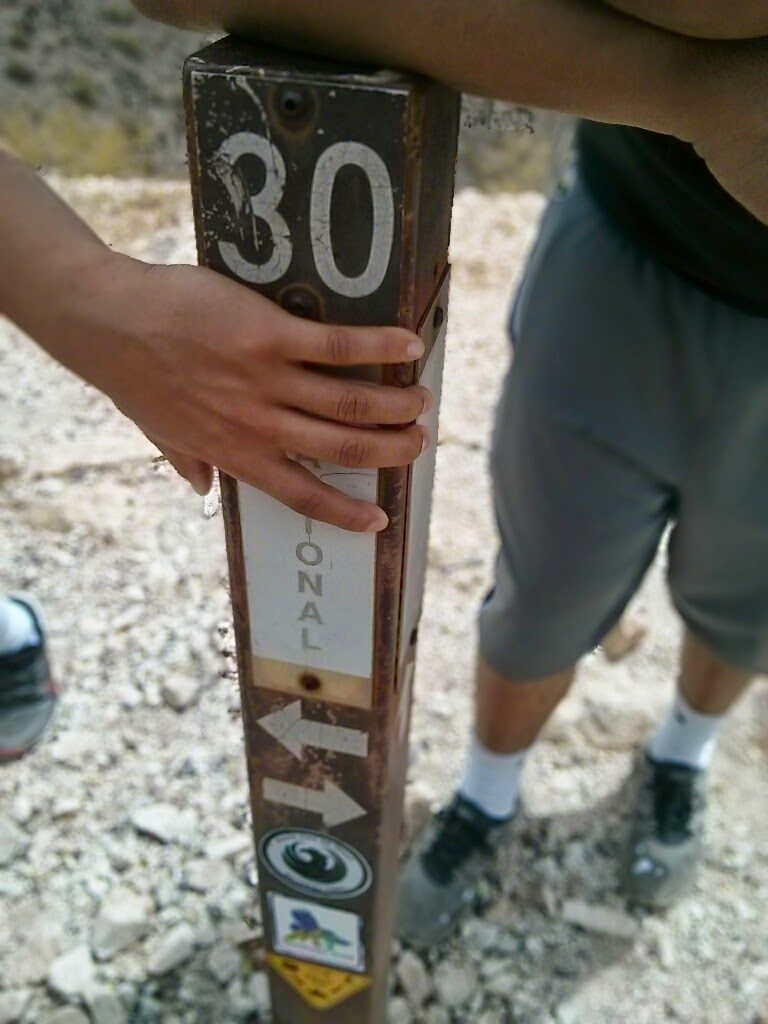 Nowed Patwary is sort of a fish out of water, or snow if you will. Raised in Toronto, Canada, he moved to Phoenix in 2012 to study at Arizona State University, completing a Bachelors in Psychology in 2016. Obviously, the huge difference in climate took him some time to get used to (especially the summers!), but over the years he really began to explore and appreciate the locality and uniqueness of Phoenix. The natural scenery, the parks, mountains and hiking trails all provided him with fresh and new experiences that helped him discover his inner adventurer and nature lover. Since outdoor activities tend to work up quite an appetite, Nowed has also spent time checking out Phoenix's wonderful and diverse foodie scene. When he's not hiking, biking or eating, he's usually watching movies or just hanging out with friends.