State 48 Brewery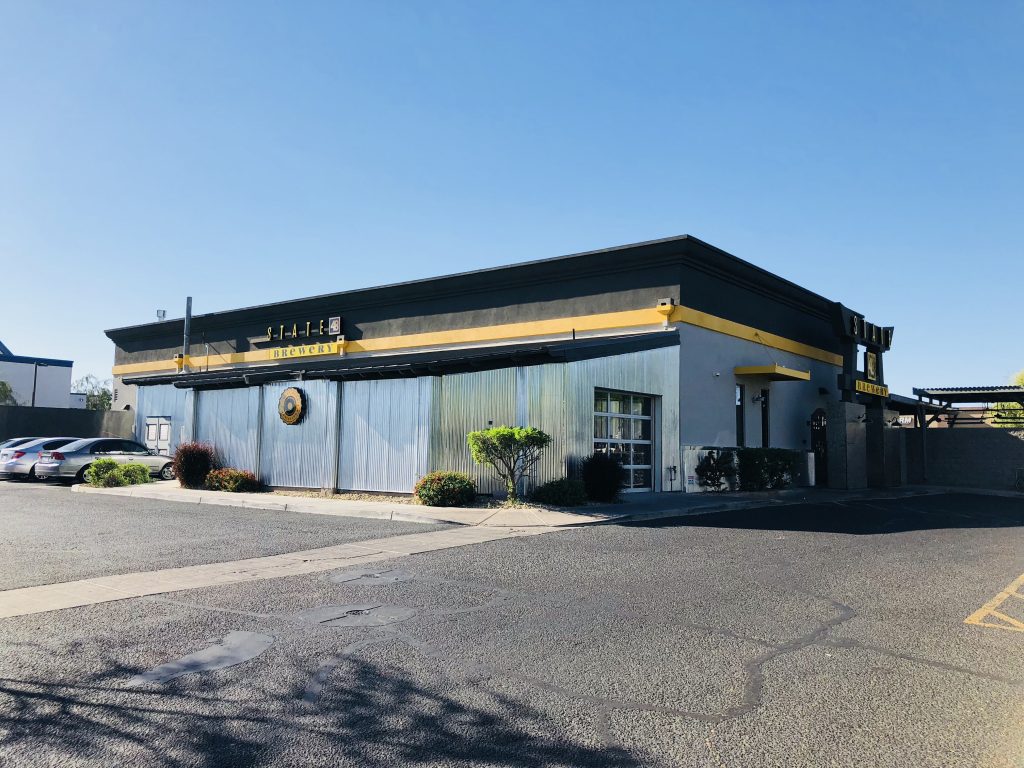 State 48 Brewery is a brewery themed after, as the name says, the great state of Arizona. This theme runs deep in this brewery. The taps are in the shape of the state of Arizona, touted with the state flag on one side and the number forty-eight on the other. Each beer is named after something in Arizonan history.
I sat at the bar top that flows from both inside to out onto the patio. A lifted garage door separates the bar top to merge the inside where people eat food from the booths and watch television to playing corn hole on the patio. I sat outside to enjoy the beautiful weather we are presented with as it pairs well with a great beer.
I started with the ritual of ordering a flight to begin the tasting of this brewery's beer. The list of the beer names are creative. There are many Arizona named beer themes like the Lost Dutchman, US-60, Vortex, Crow King, Van Buren, P.H.X.  and Dust Devil. The flight I ordered consisted of Vortex the amber ale, the hefeweizen, Blood Orange Belgian Blonde, Sound of Freedom IPA, and US-60 stout.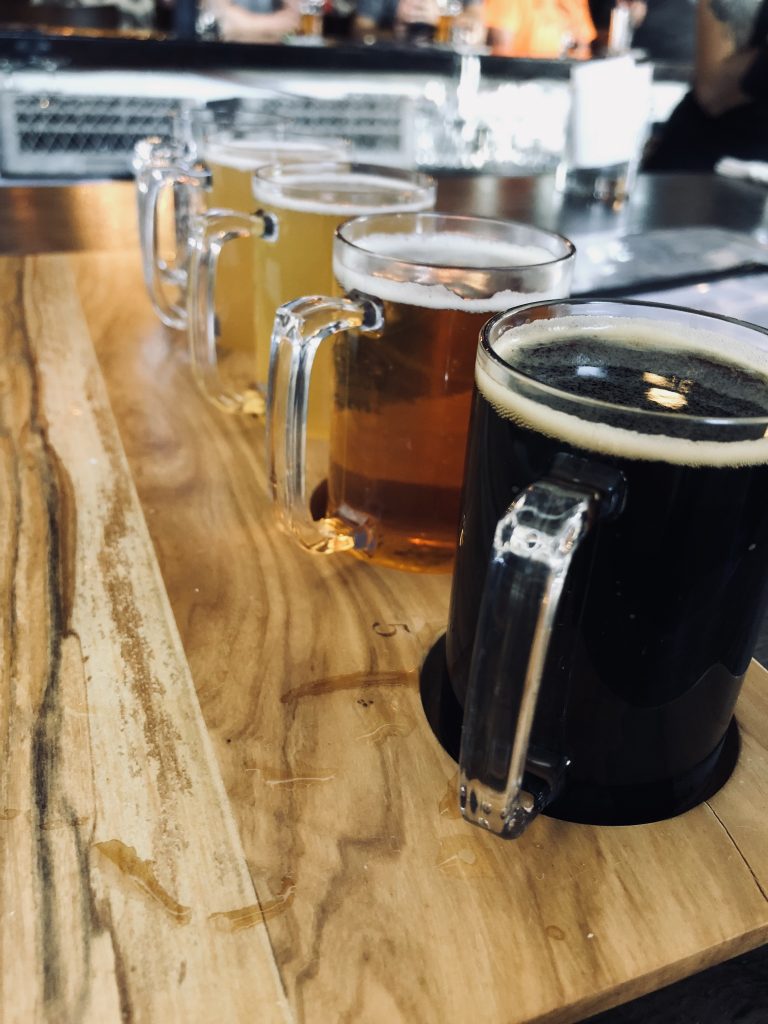 The Sound of Freedom IPA was a caramel color that was nicely on the bitter side, it had a great bite from the hops, yet did not hang on the tongue too long. My favorite is the Vortex amber ale that is a dark amber color, light on the bitter taste and smooth to drink.
State 48 is in the northwest valley off Litchfield road and Bell road but if you are out that way make a pit stop there. The beers are enjoyable with a selection that is suitable to all types beer drinkers from the Blood Orange Blonde to the Barleywine. State 48 Brewery shows the history of the state while providing good beer to enjoy.
Craig Maddux was born in Phoenix, Arizona. He has a B.A. in English with an emphasis in Creative Writing and a minor in film and media studies from Arizona State University. Writing has been a passion of his since the time he was able to pick up a pencil. Outside of writing, Craig has recently found a new passion in brewing beer. He likes to call himself a "beer enthusiast," enjoying any type of beer thrown his way, with a preference of one of the many local craft brews that Phoenix has to offer. Craig can be seen around the Phoenix area watching his beloved ASU Sun Devils. Feel free to stop him and say hi if you see him around.