Times Square Neighborhood Italian Restaurant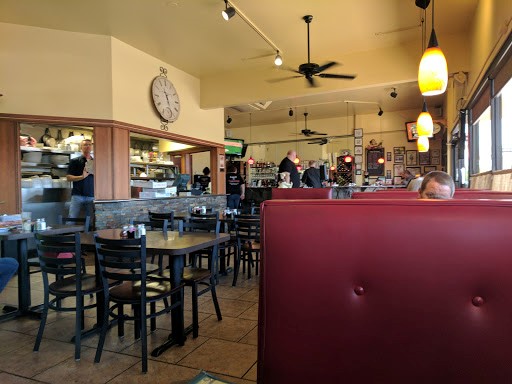 This restaurant has a special place in my heart. Times Square Neighborhood Italian Restaurant has a few locations scattered about Phoenix, and some of my fondest meals with my family have taken place there. They are a fine Italian restaurant with a large menu, generous portions and quality food that has made it one of my favorite Italian restaurants in the valley.
Let's get right to the food. My personal favorite is their Pescatore. If you are a fan of seafood, this will be your go-to. Jump shrimp, clams, mussels and calamari, all served on top of their linguini with red sauce. The sauce soaks perfectly into the shrimp giving each bite that special little "zing" that Italian cuisine is known for.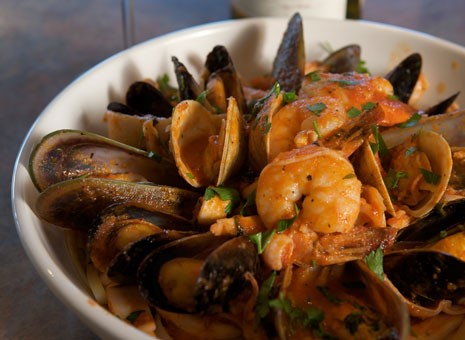 Another popular dish is that timeless classic, spaghetti and meatballs. Their meat (no matter the dish) is always juicy and never dry. The same with their Pescatore, the meatball atop of the pasta bathes in the red sauce making that first bite an explosion of flavor as you are soon sent to meaty nirvana.
Unlike a lot of Italian eateries, this place also serves breakfast. Their breakfast foods are standard fare, but the real reason you go to Times Square in the AM is their Bloody Mary bar. They have every possible ingredient that you could ever want in your morning drink, and perhaps a few that you don't (I recall seeing squid tentacles once).
This restaurant prides itself on being your local neighborhood Italian eatery (It is right in the name of the place after all). No matter which of the four locations you go to, the staff has been nothing but kind, courteous and knowledgeable about the menu, and I can say that I have not once had a bad experience here.
Daniel Rubin has lived in the Phoenix, Metropolitan area for over decade. Graduating from Arizona State University, he quickly realized he had a passion for writing. A strong lover of the city he grew up in, Daniel focused the subject of his writing on the Downtown Phoenix area. He can often be found walking up and down the streets of Roosevelt Row, enjoying the scenery that has influenced his writing style, or in one of the various bars downtown to partake in a rum and coke. He seeks to further promote his writing talent as well as give back to the city that has had such a profound impact on his life.