Uncle Sal's Italian Restaurant & Bar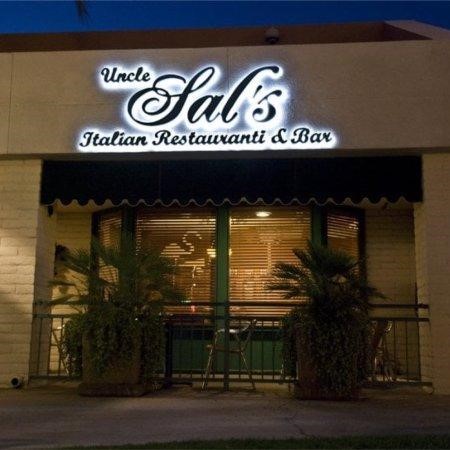 In 1995, mafia underboss Sammy "the Bull" Gravano, after testifying against his former boss John Gotti and being marked as a dead man by the Gambino crime family, did what any sane man would do in his situation. He moved to Phoenix, Arizona and opened up an Italian restaurant. This brings me to Uncle Sal's Italian Restaurant and Bar. Located in Scottsdale, Uncle Sal's has a large and varied menu with all the staples of Italian cuisine.
Let us get right into it then. I do not normally talk about the bread that restaurants serve you before the meal, but I feel like I would be doing the place a disservice if I did not. Fresh bread soaked in garlic and butter until it is almost dripping. I am not lying when I say I would be perfectly fine if all three of my courses that night consisted only of this garlic bread. With that said, I will move on to the food you have to pay for.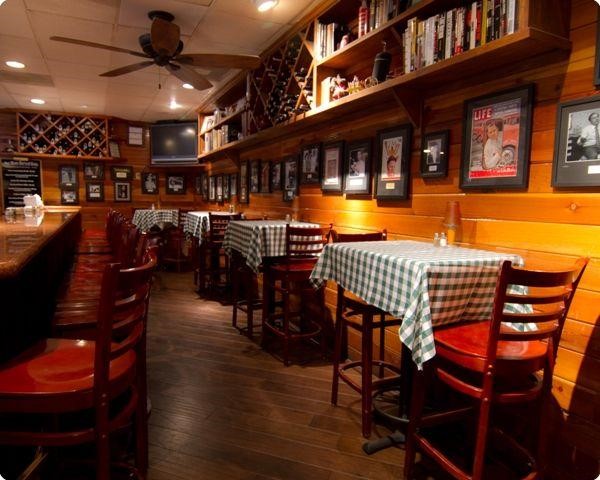 Probably my favorite appetizer here is their portobello gorgonzola, which are three large portobello mushrooms, grilled to perfection and stuffed with melted gorgonzola cheese and walnuts. With the help of the cheese, the mushrooms melt in your mouth. Gorgonzola is also an excellent cheese to go with the mushrooms, as the buttery saltiness of it goes quite well with the mild taste of the portobellos.
On my most recent trip to Uncle Sal's, I had their penne ala vodka and it is probably some of the best pasta I have ever had, and no it is not just because it has vodka in it. The dish is so delectably creamy to the palate and is sure to be a delight to your taste buds, and for only sixteen bucks it is a steal.
I do not have room to mention everything worth trying here, but I can say that you will probably want to go ahead and call in for reservations. You can expect a packed house almost every night in the almost seedy looking interior (given their history, I think that is intentional), but you can also expect some of the finest and most authentic Italian food I have had since moving to Phoenix.
Daniel Rubin has lived in the Phoenix, Metropolitan area for over decade. Graduating from Arizona State University, he quickly realized he had a passion for writing. A strong lover of the city he grew up in, Daniel focused the subject of his writing on the Downtown Phoenix area. He can often be found walking up and down the streets of Roosevelt Row, enjoying the scenery that has influenced his writing style, or in one of the various bars downtown to partake in a rum and coke. He seeks to further promote his writing talent as well as give back to the city that has had such a profound impact on his life.