Valle Luna Mexican Food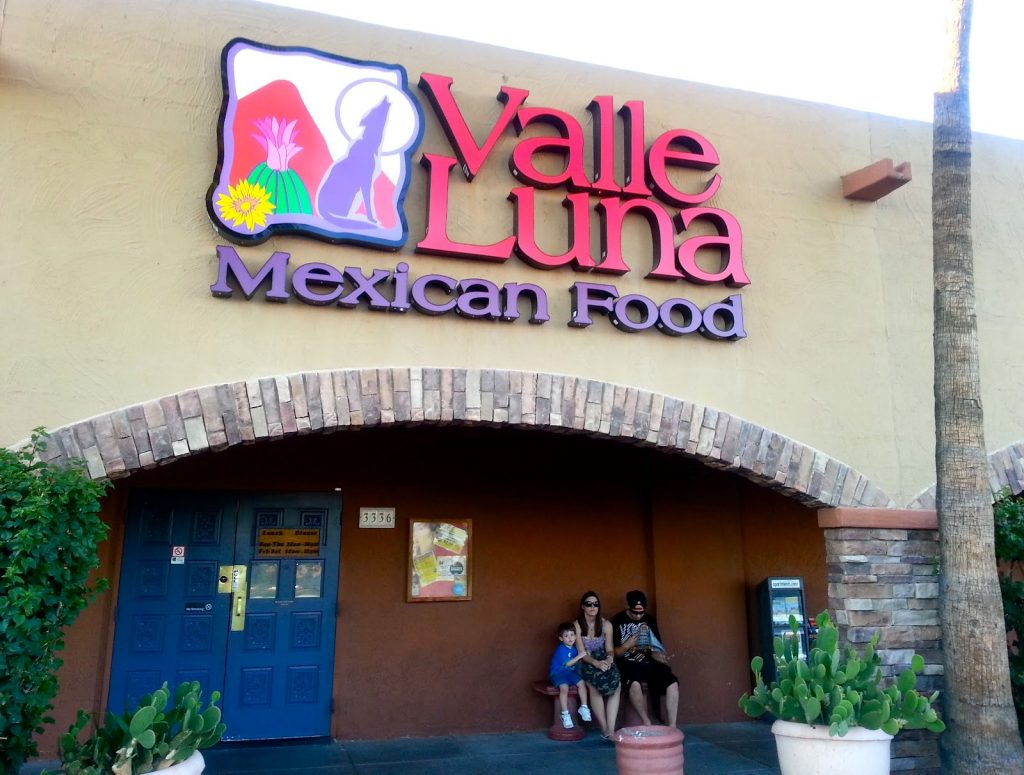 This next one is for out of towners only, because if you are a local, chances are, you've been here. Valle Luna (Moon Valley in Spanish) is one of Phoenix's most popular and well known Mexican restaurants and is recognized year after year for their outstanding Mexican cuisine.
Founded by Tia Rita, who opened the first location on Bell Road in 1983, Valle Luna is a family owned and operated restaurant that pays homage to the Sonoran food traditions and cultures that have shaped Arizona over the years.
On the menu, you will find your staple Mexican dishes but served up to a quality that very few places can match. Their signature item would have to be their award-winning chimichangas, deep fried with your choice of meat, the star of this dish is their homemade Sonoran Chimi Sauce that sends this dish soaring above the competition.
For something more unusual, make sure you try their shrimp stuffed poblano chiles which are two large poblano peppers stuffed to the brim with shrimp in a blend of melted cheese, onions, and tomatoes. Each bite is like a fiesta in your mouth as all the flavors come together with the poblano peppers they are served in, adding that spice that nearly all Mexican food is known for and as with all their dishes, it is served next to Mexican rice and your choice of beans that they serve in generous portions.
Finally, I would be publicly shamed if I didn't talk about their ice-cream. Ice-cream on its own is delicious, so how do you improve on it? Simple. You deep fry it. Honestly, I don't know what more to say about the dessert other than that it proves that ancient American adage true. "Everything tastes better when it is deep fried."
Valle Luna has been a staple of Phoenix for more than three decades now and every time I eat there, I am reminded that it has every bit of the attention that it gets. Long story short, you probably want to make reservations for this place.
Daniel Rubin has lived in the Phoenix, Metropolitan area for over decade. Graduating from Arizona State University, he quickly realized he had a passion for writing. A strong lover of the city he grew up in, Daniel focused the subject of his writing on the Downtown Phoenix area. He can often be found walking up and down the streets of Roosevelt Row, enjoying the scenery that has influenced his writing style, or in one of the various bars downtown to partake in a rum and coke. He seeks to further promote his writing talent as well as give back to the city that has had such a profound impact on his life.