Wren House Brewery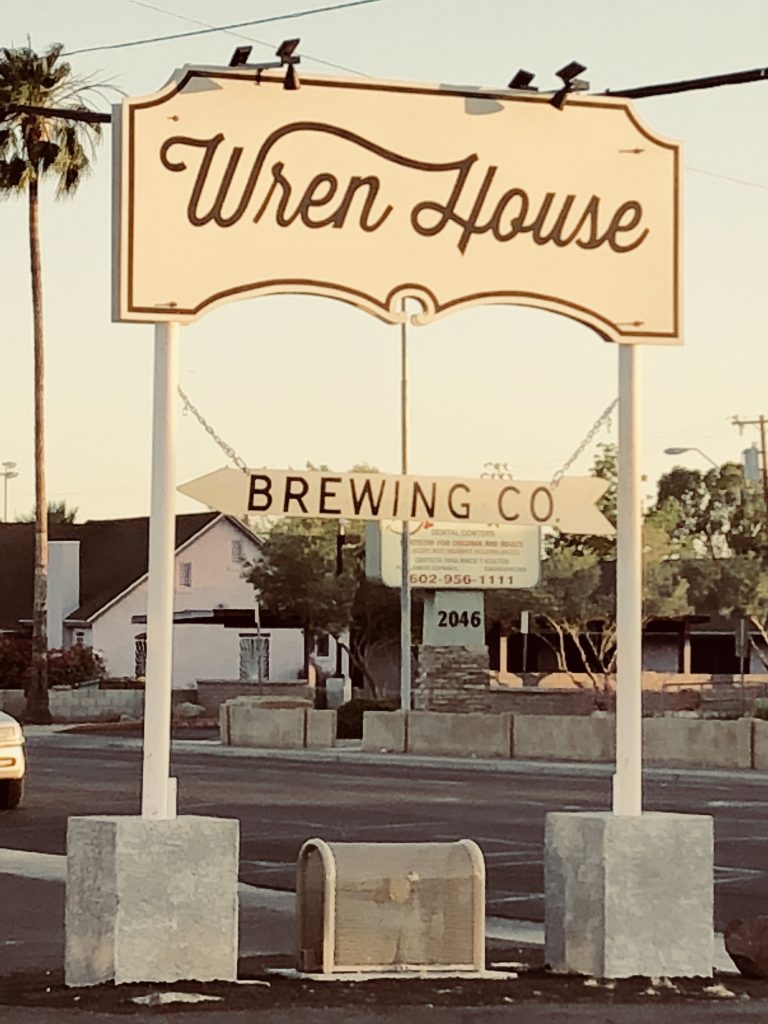 Wren House Brewing Company is a former house converted into a brewery, there is a taproom where the living room used to be. As I walk in, I was greeted by, a golden retriever, a friendly dog who wanders around saying hi to all the patrons, being that Wren House Brewing Company is pet-friendly. The beer list hangs from a chalkboard behind the bar.  There is a bar top with tables scattered around. The voices rang throughout the room, as the conversations were loud and plentiful. No TV's or food served to distract you from the beer.  Food can be brought in from elsewhere to pair with the beer or to be ordered in.
They have a list of their current beers on tap and six was how many they had tonight. With my newfound love of stouts, I chose the Jomax Coffee Oatmeal Stout. This was possibly the smoothest stout I have had. The stout was not too thick, the foam stayed into your mustache too long. The coffee aroma was sweet and smelled like the malt shined through, as stouts are not hop focused.
A beer that is hop focused is the Phoenix Lights Hazy IPA. As soon as I saw the name of this beer on the list I had to order it, being a UFO believer and all. The Phoenix Lights name comes from the lights seen above Phoenix in 1997 that many believe were UFO's. But I digress, the beer itself is a hazy orange that looks creamy and smooth to drink. It is a beer that hops shining through the hazy pool that is easy to chug. The creamy mouthfeel makes it smooth, a hazy IPA, the color looks more like the triple IPAs that are similar to orange creamsicles. It is hoppy and since it is not a malty caramel type IPA, the bitterness isn't quite as strong. Although, the hops do shine through the citrus making it a great combination. This is a fulfilling beer that is out of this world.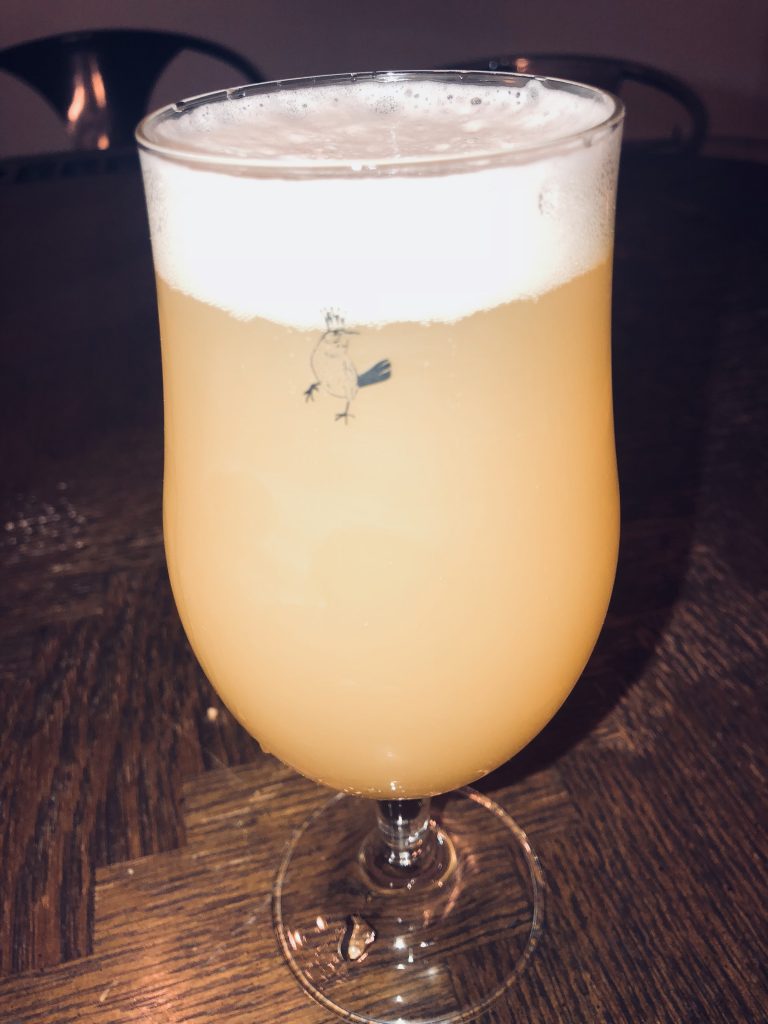 I had the aptly named beer, A Saison of Sorts, a dry-hopped tart saison that tasted just like a sour. I have had sweet and now a tart saison. I have no expectations for this type of beer. This could qualify more as a sour than a saison but either way, this is a light yellowish color that has citrusy notes behind the sour notes. I would drink this again for something different from the regular style beers that are served at breweries.
Wren House Brewing Company is a great little taproom to enjoy a beer that is diverse yet meets the expectations of a craft brew that you seek out. The lack of food and TV's makes you engage in the atmosphere and others around you. The beer was as good as expected and a place I will return to.
Craig Maddux was born in Phoenix, Arizona. He has a B.A. in English with an emphasis in Creative Writing and a minor in film and media studies from Arizona State University. Writing has been a passion of his since the time he was able to pick up a pencil. Outside of writing, Craig has recently found a new passion in brewing beer. He likes to call himself a "beer enthusiast," enjoying any type of beer thrown his way, with a preference of one of the many local craft brews that Phoenix has to offer. Craig can be seen around the Phoenix area watching his beloved ASU Sun Devils. Feel free to stop him and say hi if you see him around.