The Film Bar
Ah yes, I am supposed to be reviewing the Film Bar this week! The Film Bar is this nice and chill little place on North 2nd St between Garfield and McKinley in Downtown Phoenix. It's primarily a wine bar with a super relaxing atmosphere making it a great place to go if you aren't much into the usual noise and chaos of your typical bar.
I am one of those people that prefers watching movies in theatres than just streaming them on Netflix. There is something almost therapeutic about going to see a movie the old-fashioned way. Or maybe that's just the wine talking?
However, as the name implies, the draw of the Film Bar are the movies they screen there. Advertising themselves as Phoenix's true indie cinema, it is the go-to spot in the Downtown Phoenix area for movie lovers, film students or people that are just sick to death of superhero movies.
The seats are comfortable, the popcorn is freshly popped, and you are more than free to enjoy a glass of your favorite wine while viewing movies that you probably won't find at your local AMC or Harkins such as independent films, foreign movies or cult classics. Expect to see a lot of movies like The Big Lebowski and the famously terrible The Room. Feel free to shout "You are tearing me apart Lisa!" as loud as you would like while watching it.
You can also look forward to special events that the bar holds often. I highly suggest you come in on the last Sunday of each month to catch their Arizona Filmmaker Showcase viewing where the bar screens the work of local creators. Its highly entertaining and a great way to support Arizona's budding filmmaking community!
They have plenty of other events to attend as well, including live podcast recordings and even lectures from one of ASU's film professors where you can learn how to critically analyze a movie as well as learn some of the thought processes that go into making a work. Watch classic movies with experts as they break down the film for you and discuss some of its finer points in an open forum format.
Tickets are cheap, service is friendly and the drinks are good, so if you are a cinephile like yours truly, make sure to stop by! And yes, they make every effort to show Rocky Horror Picture Show as often as they can.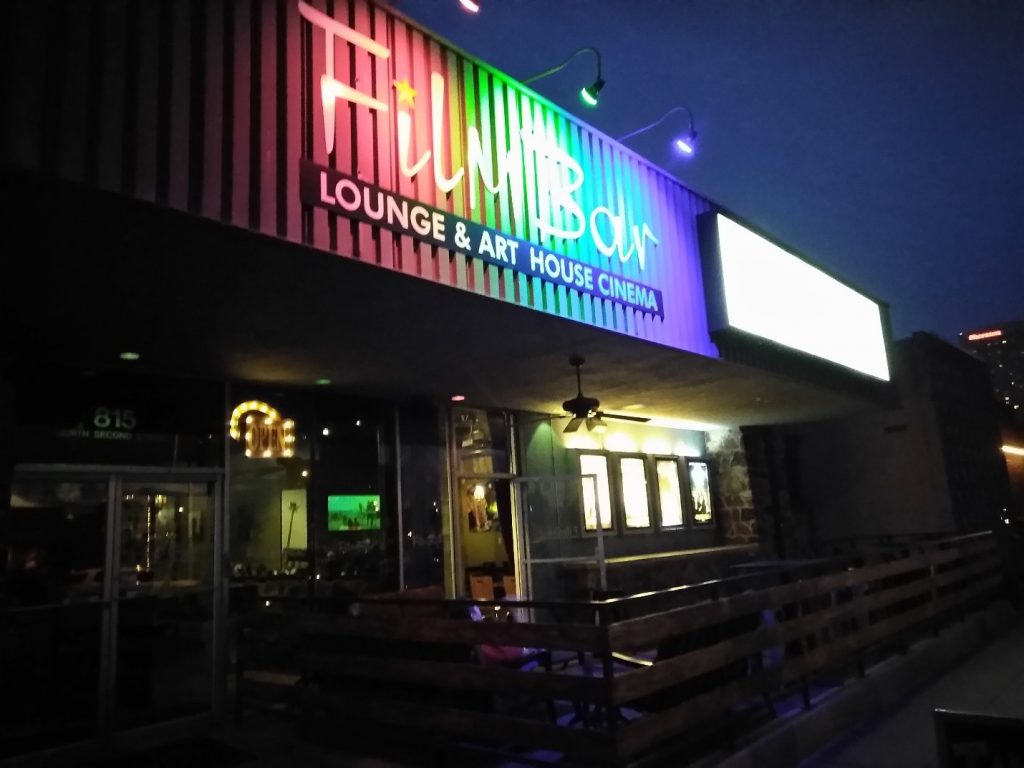 Daniel Rubin has lived in the Phoenix, Metropolitan area for over decade. Graduating from Arizona State University, he quickly realized he had a passion for writing. A strong lover of the city he grew up in, Daniel focused the subject of his writing on the Downtown Phoenix area. He can often be found walking up and down the streets of Roosevelt Row, enjoying the scenery that has influenced his writing style, or in one of the various bars downtown to partake in a rum and coke. He seeks to further promote his writing talent as well as give back to the city that has had such a profound impact on his life.