You Will Find This Sci-Fi Drama To Be Your Summertime Salvation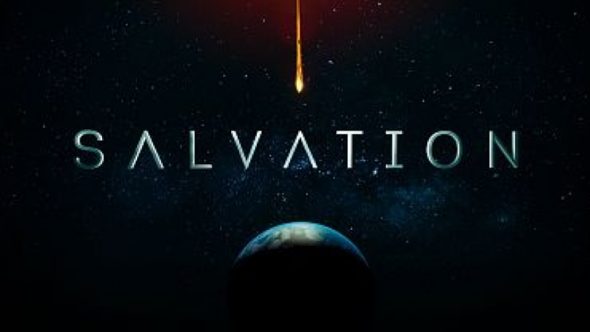 The Sci-Fi genre has been around since the invention of movies and television, and nowadays it seems this genre is in movies and TV shows everywhere you look. They cover anything from aliens and robots to space and futuristic societies. Though, I have noticed there are not too many Sci-Fi shows about Earth's potential destruction. When there is such a show, it only ever focuses on everyday people.
But what if I told you there was an end of the Earth series with an emphasis on scientists and people within our government, rather than on regular people. You might assume that a show of this premise just does not exist. Well, luckily for you, it does. This is CBS's Salvation.
This Sci-Fi drama was created by screenwriter/producer Liz Kruger (works include Extant and Bull), film director Craig Shapiro (work includes Necessary Roughness), and screenwriter/producer Matt Wheeler (work includes Hawaii Five-0). This show premiered July 12, 2017, with a thirteen episode first season. CBS renewed this show for a thirteen episode second season on October 18, 2017, which is scheduled to air sometime this summer. I recommend catching up on the first season, before watching the second season.
Salvation follows tech billionaire Darius Tanz (played by Santiago Cabrera, The Musketeers), Pentagon Press Secretary Grace Barrows (played by Jennifer Finnigan, Tyrant), and MIT student Liam Cole (played by Charlie Rowe, Red Band Society) as they learn that an extinction level asteroid will soon impact with Earth, as well as their strides at preventing the collision. The show also follows American Deputy Secretary of Defense Harris Edwards (played by Ian Anthony Dale, Hawaii Five-0), science fiction writer Jillian Hayes (played by Jacqueline Byers, Roadies), and investigative reporter Amanda Neel (played by Shazi Raja, Brad's Status).
As you might have guessed, this show does use computer-generated imagery (CGI). It is used within the show when depicting new technology, space, and the asteroid. The show's special effects team is able to seamlessly blend these effects into the show. I find that, unlike other Sci-Fi shows, the CGI adds to the show, rather than take away from it.
Salvation also has great characterization. The writers have created real to life people, with faults and imperfections. These characters I have found to be well-developed and three-dimensional. You have Darius Tanz, a tech billionaire, who is a genius and somewhat arrogant, with a complicated past. After learning about the impending asteroid, he begins to open up more to the friends and loved ones around him.
You also have Pentagon Press Secretary Grace Barrows. She is strong-willed, caring, and career driven. She finds herself struggling with her loyalty to her country and her loyalty to her friends and family. Harris Edwards, Deputy Secretary of Defense, is tenacious, dutiful, and protective. Because of the asteroid, he finds his allegiances being put to the test.
Then you have MIT student Liam Cole and investigative reporter Amanda Neel. Both are young twenty-somethings trying to prove themselves within their prospective fields. They differ in that Liam is looking out for everyone's best interests, whereas Amanda is only looking out for her own. Salvation's writers, as you can see, construct great characters.
Unlike other Sci-Fi dramas, Salvation gives a new and interesting perspective on the destruction of Earth scenario. This show delves into the functioning and inner workings of a government, especially when it comes to a cataclysmic event like an asteroid. Though fictional, it is refreshing to see how a government might react/function in such a crisis. In a way, this show does create a dialogue in its audience about preparedness within potential natural disasters.
With all the Sci-Fi shows nowadays, it is great when a show can stand out from all the rest. This Sci-Fi drama has excellently written characters and great special effects. It is also nice that this show centers its fresh viewpoint on individuals within the government during a catastrophe. If you give CBS's Sci-Fi drama Salvation a watch, I know you will come to love it as much as I do.
Alex Horton is a 28 year old Phoenix native, born and raised. After graduating with her Associates in Science from Phoenix College in 2010, she transferred to Arizona State University. There, she majored in biological sciences with an emphasis on animal physiology and behavior. The plan was always to become a Veterinarian. But, as with most life plans, they changed. Each day she found herself more passionate about writing and literature, and less about the sciences. So, she switched majors and, in the spring of 2014, graduated with her Bachelor's in English Literature. In her spare time, Alex loves to watch television religiously, write short stories and flash fiction, read YA and mystery novels, and watch gaming vids online. Furthermore, she is a part of the LGBTQ+ community, being an open and proud transwoman. She hopes to further her writing abilities, as well as her writing career.