This Electrifying New Superhero Drama Is A Must Watch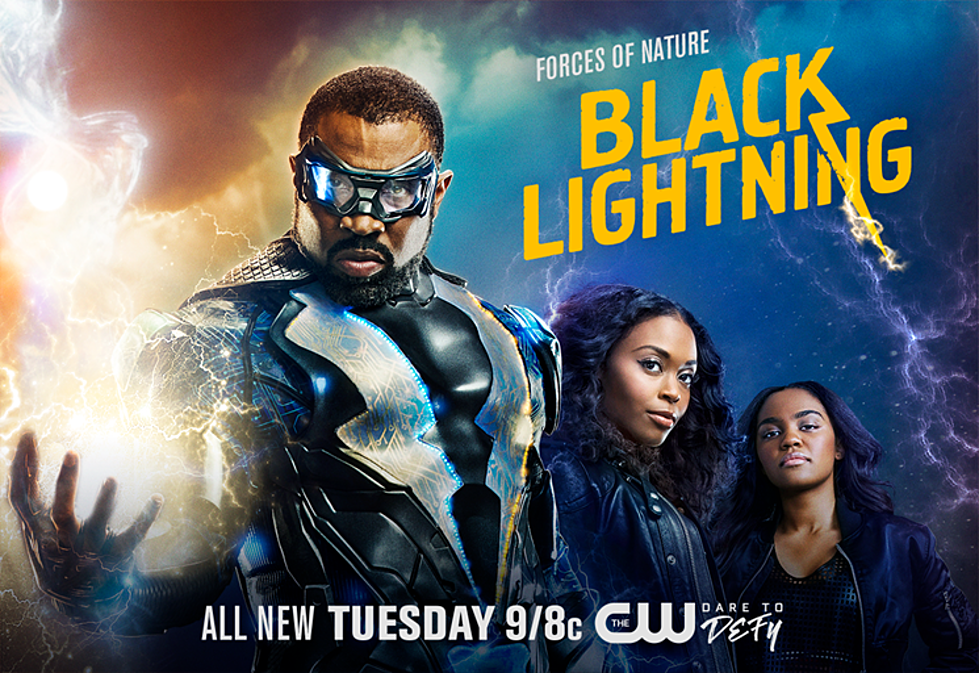 I have noticed that some superhero dramas these days tend to lack a diverse group of actors, as well as characters. The clear lack of representation of other groups of people within these shows is disappointing, especially when you consider that comics have great representation. But when diversity is shown on TV, the characters are either stereotyped, used as mechanisms to further a plot, or are featured as sidekicks and not the leads. However, this past year has shown strides in trying to fix this within movies and in television.
So what if there was a superhero drama that had a diverse cast, as well as a diverse group of characters? What if these characters were not stereotyped, and were, in fact, the leads of the show? Unfortunately, such diverse superhero dramas can be a TV rarity. However, one station is trying to change all of this. I'm honored to introduce you to The CW's Black Lightning.
This superhero drama was developed by TV director/screenwriter Salim Akil (known from such shows as The Game and Being Mary Jane) and is based on DC Comics' character Black Lightning created by Tony Isabella. This show premiered on January 16 and was ordered for a thirteen episode first season. Black Lightning's season one finale just aired April 17, and The CW has renewed it for a second season as of April 2.
This show follows Jefferson Pierce (played by Cress Williams, Hart of Dixie), Principal of Garfield High, as he comes out of superhero retirement to once again take on his Black Lightning persona, in order to protect the people of Freeland from former criminal politician Tobias Whale (played by Marvin "Krondon" Jones III, member of hip-hop underground group Strong Arm Steady). Black Lightning also follows Jefferson's daughters Anissa (played by Nafessa Williams, Twin Peaks) and Jennifer Pierce (played by China Anne McClain, Tyler Perry's The Paynes), his ex-wife Lynn Stewart (played by Christine Adams, Feed the Beast), and his friend/mentor Peter Gambi (played by James Remar, Gotham).
One of the things I love about Black Lightning is the music used within the show. If you are a music lover like me, then you will appreciate the different genres of music used. The genres range from Rap and Hip Hop to R&B and Soul. Because of this show, I have discovered wonderful artists like Moonchild, Kara Marni, Josh Lay, and Joyce Wrice. This show also does an excellent job of pairing scenes with certain songs to further enhance a scene's emotional prompt in, us, the viewers.
The music used within this show is not the only thing done well, so is the characterization. These characters are fleshed out and three-dimensional. It is obvious the show's writers perfectly depict the complexities of people within its characters. You have Jefferson Pierce who suffered a great loss as a child, which fueled him to seek revenge. With the help of his long friend/mentor Gambi, he turned that revenge into becoming Black Lightning and helping the city of Freeland, though he still struggles with the idea of seeking revenge.
You also have Anissa, an out and proud lesbian, who's independent, stubborn, a free thinker, and seeks to make the world a better place. Her younger sister Jennifer is also independent, intelligent, a bit of a rebel, and caring. Both women are more like their father than they realize. Their mother Lynn is a neuroscientist who loves Jefferson, but cannot handle the chaos that comes with his superhero persona.
Then there is the characters Peter Gambi and Tobias Whale. Peter has a shady past that he is trying to make up for by mentoring Jefferson. While Tobias Whale, though the villainous criminal, grew up in a dysfunctional household which led him toward a life of crime. As you can see, Black Lightning's writers demonstrate multiple facets of their well-written characters.
This superhero drama also touches upon societal issues. The issues addressed are racism, covert racism, police brutality/violence, and drugs and addiction. The intent is to create conversations, while also shedding a light on these issues. Illustrating them makes this show more relatable to its audience. This is because many people have, or know someone who has, experienced these issues firsthand.
It is a disservice to us all when other superhero shows lack diversity. This is why we need more diverse superhero dramas such as this one. It has wonderful music and outstanding writing. This show is also great at discussing societal issues within the context of the show itself. I absolutely love The CW's Black Lightning, and I know that if you give it a watch you will too.
Alex Horton is a 28 year old Phoenix native, born and raised. After graduating with her Associates in Science from Phoenix College in 2010, she transferred to Arizona State University. There, she majored in biological sciences with an emphasis on animal physiology and behavior. The plan was always to become a Veterinarian. But, as with most life plans, they changed. Each day she found herself more passionate about writing and literature, and less about the sciences. So, she switched majors and, in the spring of 2014, graduated with her Bachelor's in English Literature. In her spare time, Alex loves to watch television religiously, write short stories and flash fiction, read YA and mystery novels, and watch gaming vids online. Furthermore, she is a part of the LGBTQ+ community, being an open and proud transwoman. She hopes to further her writing abilities, as well as her writing career.